Bowl Lifting & Tilting Device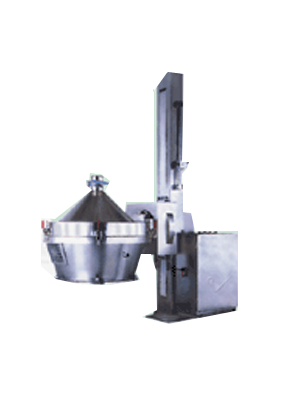 ➾ Easy to operate and clean.
➾ Totally closed operation to avoid dusting.
➾ Easy for continuous discharge.
➾ Easy to clamp with fluid bed dryer bowl.
➾ MOC SS 304 / 316.
➾ Hydraulic power pack arrangement for smooth jerk free lifting.
➾ Trouble free tilting arrangement.
➾ Strudy unit with s.S. Construction.
➾ CGMP model with documentation (IQ, DQ, PQ, OQ) - as option.