Rapid Mixer Granulator ( Rmg )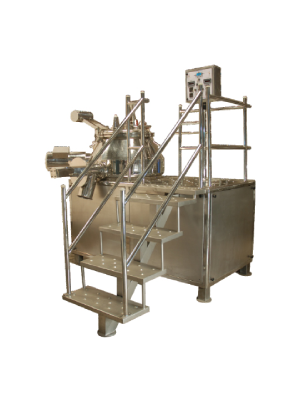 ➾ Capacity 25 ltrs to 1000 ltrs.
➾ Dual speed impeller and chopper.
➾ Suitable for efficient & fast mixing of granulation of ingredients.
➾ Material handling system is provided for loading of material.
➾ Cip system will be provided with pump as optional.
➾ M.O.C. S.S. 304/316/316l.
➾ Consistant quality in each batch.
➾ Fully hygienic mixing.
➾ Option - arrangement for binding spray.
➾ Machine with plc system as an optional.
➾ Cgmp model with documentation (iq, dq, pq, oq) - as option.